My name is Samantha and I live in South Texas with my husband, John, and infant son. In a past life I was a reference librarian for a local university. Currently I'm a first year elementary school librarian. Like most avid readers I enjoy writing. I also knit, bake, and do artsy things when I get the chance and the energy.
I originally started blogging about books when I created a book blog as a requirement for a Young Adult lit class in grad school. I wasn't especially thrilled with the way we were expected to review books for class. I eventually became more aware of the different types of book and librarian blogs out there. I decided to keep this blog up as a way of keeping in tune with the library and book world, and as a way of chronicling my life with my little family. (Because who doesn't like to talk about their kids?)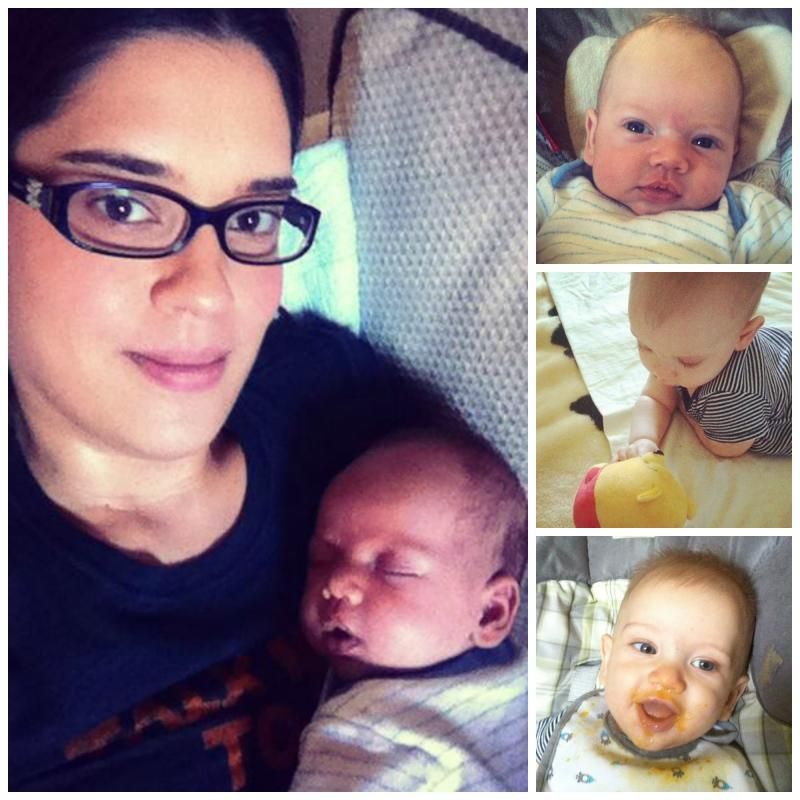 For the purposes of this blog my son will always be referred to as Little Monkey or Monkey.
Most books that are featured and reviewed on this blog are mainly of the Young Adult variety and range in genre including fantasy, dystopian, romance, issue, and slice-of-life books. I will also be
chronicling the books
my son and I are currently reading together.
Find me at: